GATE 2016 Online Application Form, Apply online for GATE 2016, GATE 2016 registration form, GATE Online register today 2016, GATE 2016 Notification, GATE Exam Dates 2016,  How to fill GATE 2016 Online Application Form, Graduate Aptitude Test in Engineering, GATE 2016 Application Form – The Application Form of GATE 2016 is now available online from September 1, 2015. The last date for filling the online GATE 2016 Application Form is October 1, 2015. Candidates must upload their photograph and supporting documents while filling the application form.  Check the GATE 2016 Application Procedure in detail and apply below on this page.
What to keep ready before filling the GATE 2016 Application Form: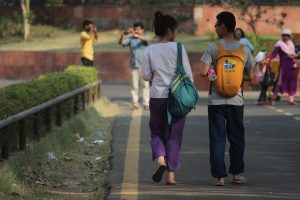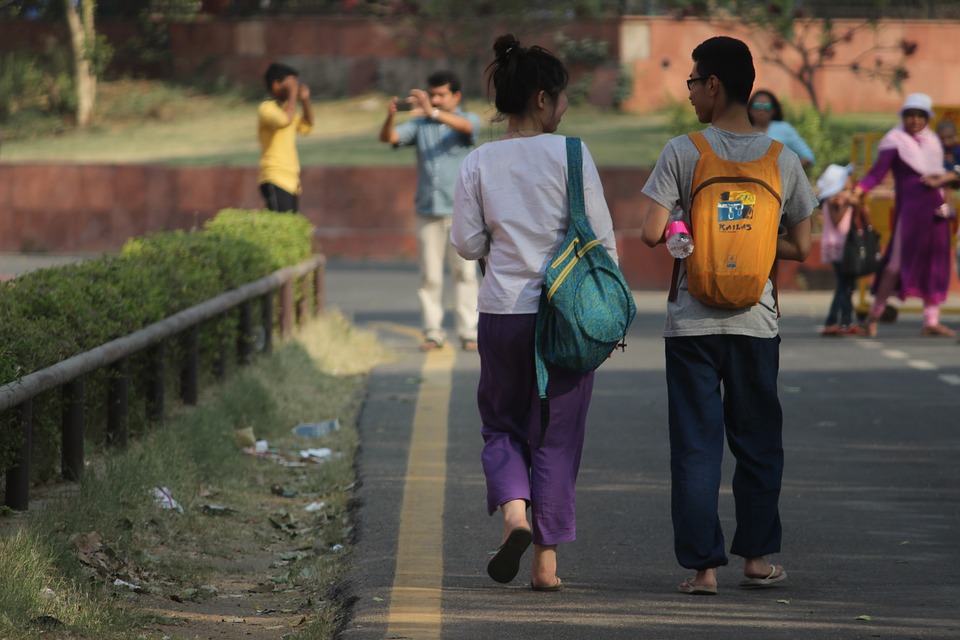 1. Photograph:
The photograph to be uploaded must be in colour and should have been taken after July1, 2015 in a professional studio.
Note: Mobile photos will not be accepted
The photograph must be taken in a white or a very light background.
The face of the candidate must occupy about 50% of the area in the photograph  with a full-face view looking into the camera directly.
Candidates must ensure that the main features of the face must not be covered by hair of the head, any cloth or any shadow.
The forehead, eyes, nose and chin should be clearly visible in the photograph.
Candidates wearing spectacles must ensure that there is no glare on the glasses. Candidates can submit a photograph without glasses too.
Only clear glasses are permitted and photos with goggle, sunglasses or tinted glasses will not be accepted.
The photograph must be uploaded in JPEG Format on a standard 3.5 cm × 4.5 cm (Width x Height) print
The maximum pixel resolution allowed is 480 × 640 (0.3 Mega pixel) and the minimum pixel resolution is 240 × 320.
Note: The GATE 2016 Score card will be printed with the photograph submitted by the candidates
2.Signature:
Candidates must draw a rectangular box of size 2 cm × 7 cm (Height x Width) on an A4 white paper.
They must put their signature with black or dark blue ink pen within this box.
They must get the signature digitally image scanned by a professional using a scanner, and get the image cropped to the box professionally.
Candidates must upload their signature in a JPEG image format with the maximum pixel resolution for the image being 160 × 560 and the minimum pixel resolution for the image being 80 × 280.
Photographs of the signatures taken using mobile phone are not acceptable
3. Certificate from Principalfor candidates in final year: The format will be given by the organizing institute. Candidates must download this, fill it and get it signed and stamped by the Principal of their institution. This is in PDF format only.
4. Degree Certificate/Provisional Certificate/Course Completion Certificate for candidates who have completed their qualifying degree. This is in PDF format only
5. Caste Certificate if applicable. This is in PDF format only
6. Disability Certificate if applicable. This is in PDF format only
Check List of Data to be kept ready before filling in the GATE 2016 Application Form:
Candidates must keep the following information ready before filling in the Application Form.
Personal information (name, date of birth, valid personal mobile number, parent's name, parent's mobile number, etc.).
Address for Communication (including PIN code),
Eligibility degree details (College address, PIN code of college),
GATE paper, choice of GATE examination cities,
Photograph as specified above
Signature as specified above
Scanned copy of Degree Certificate or Certificate from Principal/HODs in pdf format.
Scanned copy of Category/PwD Certificate (if applicable) in pdf format.
Details of a valid ID Proof to be carried to the exam hall.
Net-banking login and password in case of payment throughnet-banking mode.
Debit card/credit card number, password, CVV number in case of Card Payment.
How to Fill the GATE 2016 Application Form:
1. Registration: Click here
Candidates must first register by providing a valid email address, mobile number and a GOAPS password.
The GOAPS password should be unique and must not be name, date of birth, or some string of numbers or letters like 12345, abcd, etc. This is to avoid misuse.
Candidates are required to note that all communication will be sent to the Email ID and the Mobile No given by them during registration.
GOAPS Enrollment ID: After successful registration, an email containing the GOAPS Enrolment ID will be sent to the candidates. This is to be used to log in through GOAPS for filling the Application Form, downloading Admit Card, checking the result and downloading of the score card.
Important: Candidates are allowed to enter data, "Save" partially filled form, "Logout", and resume filling in by logging in again before the stipulated last date for submission.
2. Filling in the GATE 2016 Application Form: Click here to login

Candidates must enter their Personal data.
They must enter their Academic Qualifications and the address for communication.
They must choose three GATE 2016 Exam Centres for the list given.
They must give details of a valid Photo ID. This Photo ID must be carried by the candidates along with their GATE 2016 Admit Card to the exam hall.
Candidates must them upload the photograph, signature, supporting documents as required.
Photo ID can be any one of the following:
Driving License,
Passport, PAN Card,
Voter ID,
Aadhaar UID,
College ID,
Employee Identification Card,
Notarized Affidavit with Photo, Signature, Date of Birth and Residential Address
3. GATE 2016 Application Fee Payment:
Candidate Category

Mode

Application
Fee in Rupees

Male (General/OBC)

Online Net Banking
1500
e-challan
1500

Women (All Categories)

Online Net Banking
750
e-challan
750

Other (General/OBC)

Online Net Banking
1500
e-challan
1500

SC/ST/PwD

Online Net Banking
750
e-challan
750
Payment Mode:
Candidates must select the payment option while filling the online form.
Candidates can pay online through Net Banking or Debit/Credit Cards.
Offline Payment is permitted through Echallan of SBI/Axis Bank
Additional bank service charges may be applicable.
Important: Before making the payment, candidates are shown a preview of their GATE 2016 Application Forms to check for any errors and rectify them if needed.
Important: Once the payment is successful a "Fee Payment Number" will be generated which is unique and MUST be saved by the candidate. Candidates must enter this number before submitting the GATE 2016 Application Form
Submission of the GATE 2016 Application Form:
After successful payment, candidates must press the "Confirm and Final Submit" button to submit the GATE 2016 Application Form.
Candidates may remember that once the application is submitted, candidates cannot change, edit any information in their application form.
Note: Candidates need not send any documents to the GATE 2016 office.
Facing Problems for Login into GOAPS?
If candidates have forgotten Enrollment ID or not received their Enrollment ID via email:  They must provide the registered mobile number and the GOAPS Password. The GATE 2016 Enrollment ID will be sent to the candidate via SMS.
Candidates who have forgotten their GOAPS password: They must provide the registered Mobile Number and Enrollment ID. The information will be verified and a new GOAPS password will be sent to the candidate via SMS/email.
Candidates who have forgotten their GATE 2016 Enrollment ID as well as password:
Candidates must re-enrol if they have not made the payment of the Application fees. In case they have made the payment, they should contact the GATE 2016 Zonal Office